How we produced this series
Turning Points is a documentary short series that explores alcohol use, addiction, resilience and healing in Yellowknife, a community in Northern Canada. It was produced in collaboration with local Indigenous storytellers and the Global Reporting Centre, and aired in partnership with PBS NewsHour.
This project was made possible thanks to generous funding and support from the Peter Wall Institute for Advanced Studies, the Social Sciences and Humanities Research Council of Canada, and the University of British Columbia.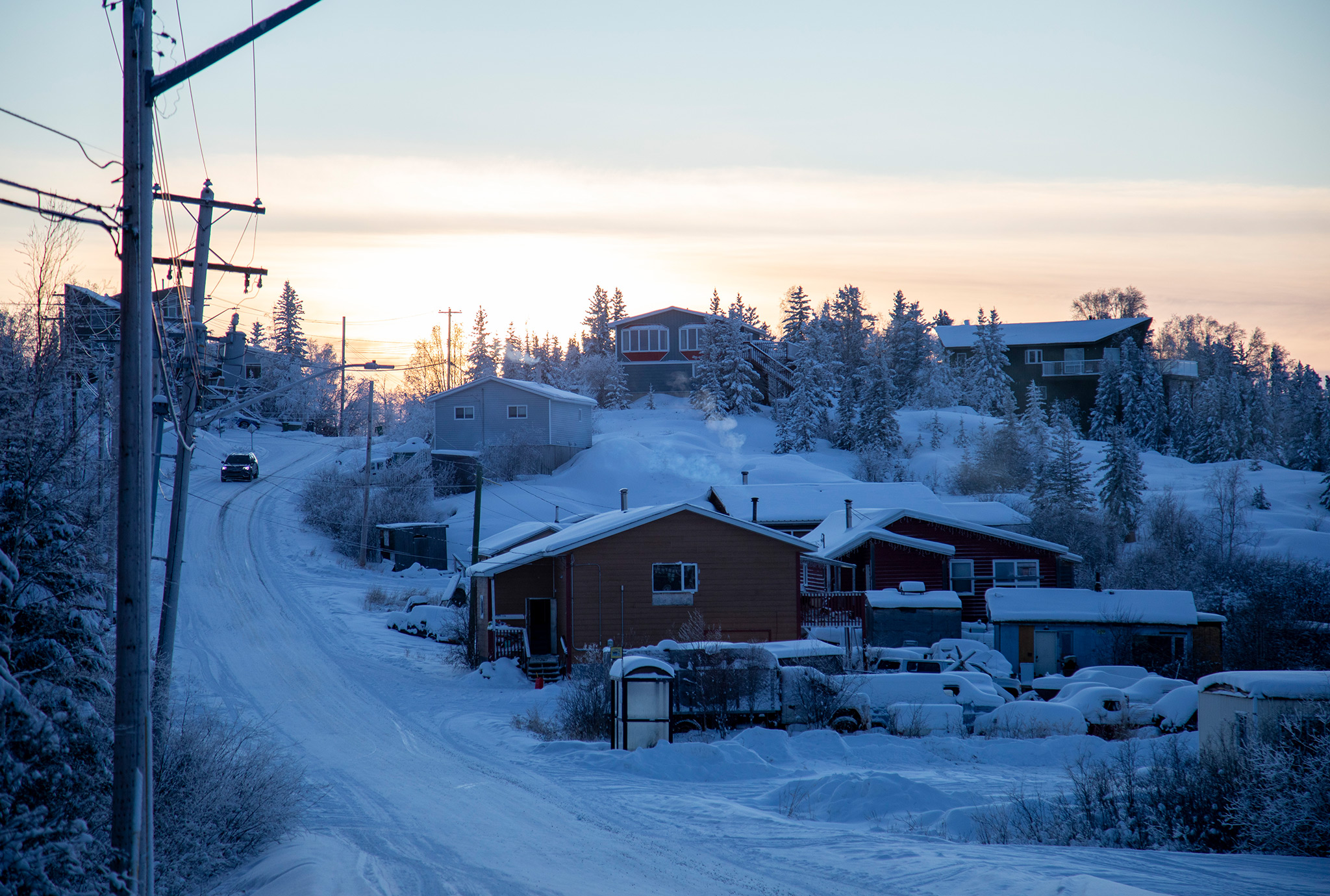 This was not a typical journalism project. Storytellers were directly involved at every stage of the production process. They shared the cultural, social, geographic and historical factors that both drew them into addiction and allowed them to map out routes to recovery. For example, many of the storytellers connect their addictions to the trauma of being forcibly removed from their families by the Canadian government and placed with other families, usually white, or into residential schools.
"When people are listening, it allows you to unpack traumas that you might have been carrying for years, and eventually you can begin to heal." - William Greenland, one of the featured storytellers.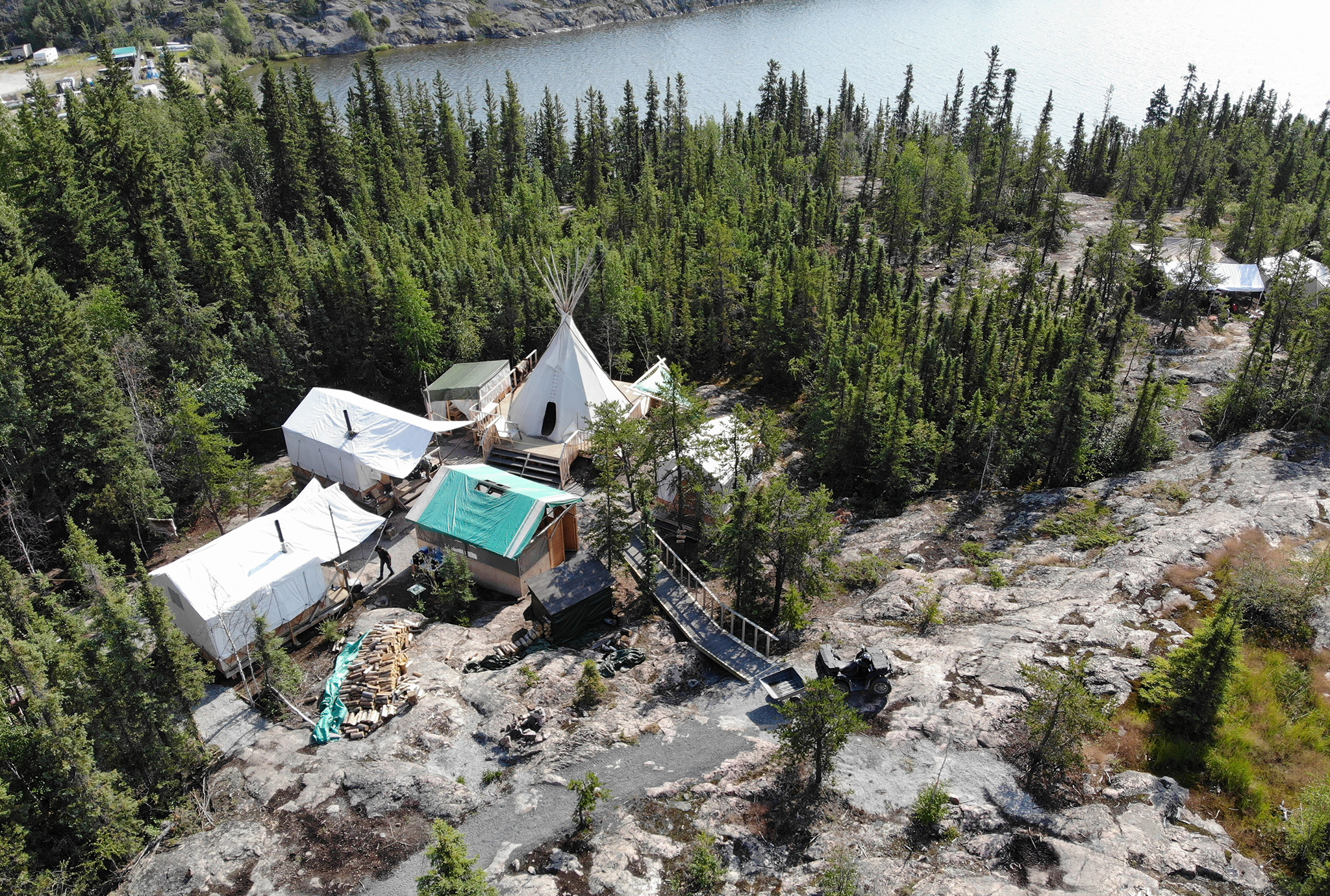 Stories about alcohol use among Indigenous people are often overlooked or misrepresented by the media. By sharing editorial control with the featured storytellers, Turning Points aimed to alter typical power dynamics that can perpetuate harmful stereotypes and misinformation. Participants not only chose what they spoke about, but also assisted with aspects of production like selecting locations and editing the final pieces. They were the writers and directors of their own films. Participants also retain control over all material produced—raw footage was returned to each storyteller after filming, and they keep copyright of the stories.
The series debuted in February 2020 at a screening in Yellowknife, where friends, families and community members piled into a packed venue to watch the documentaries and hear directly from the storytellers. This event, hosted in partnership with The Prince of Wales Northern Heritage Centre and the Peter Wall Institute for Advanced Studies, was an important step towards ensuring that the films were shared within the community first.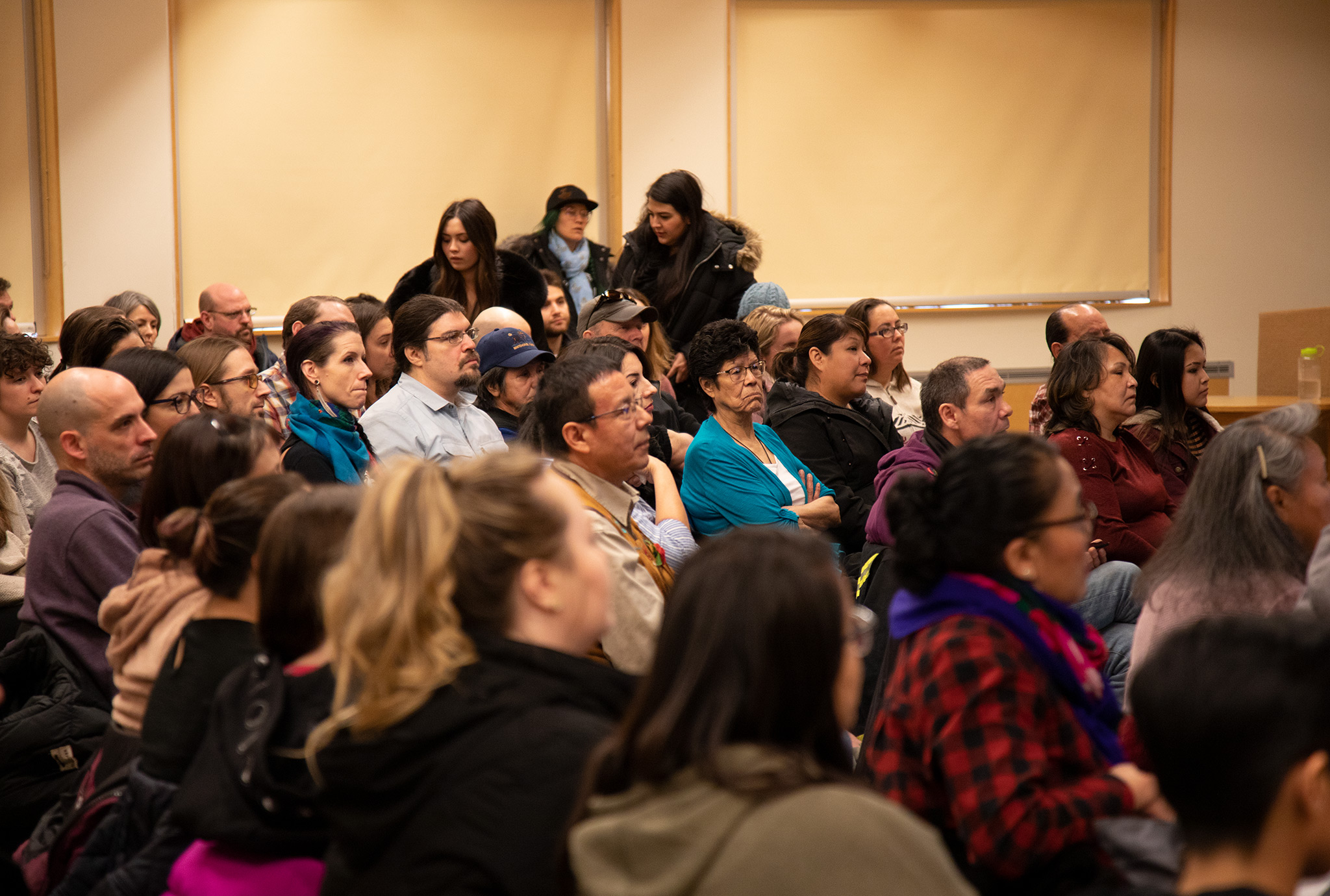 This type of journalism takes time to get right. The series, and the GRC's empowerment journalism approach, began to take shape in 2016. The first step involved investing time in the community. We brought William Greenland onto the team as our community partner in 2016. In 2017, we hired a field producer who was based in Yellowknife. That same year, our research producer moved to Yellowknife for several months to establish an advisory board that included Indigenous journalists, elders, wellness counsellors, healthcare workers, community leaders and writers. Filming and collaborative editing with storytellers took place between 2017 and 2019.
Turning Points also benefited from an academic lens on this challenging topic and process. To learn more about empowerment journalism and how we approached this reporting you can check out our latest research.
Project Credits
Storytellers, Directors, and Writers
Catherine Lafferty
Donald Prince
Eric Wardell
Devin Hinchey
Louise Beaulieu
Ernest Betsina
William Greenland
Muriel Betsina
Producer
Research Producer
Field Producers
Jimmy Thomson
Britney Dennison
Video & Story Editor
Videography
Olivia Fellows
Peter Klein
Jonathan Ventura
Additional Camera
Jimmy Thomson
Britney Dennison
Editors
Olivia Fellows
Jonathan Ventura
Associate Producer
Executive Producer
Digital Design and Development
Archival Materials
R.C. Indian Residential School Study Time, [Fort] Resolution, N.W.T. (Library and Archives Canada)
Fort Resolution Indian Residential School (St. Joseph's Convent), group of students in a sewing class (Canada. Dept. of Mines and Technical Surveys and Library and Archives Canada)
School children - residential at R.C. Mission, [Fort] Resolution, N.W.T. (J.F. Moran/Library and Archives Canada)
Fort Good Hope, NWT by Sahtu Wildlife, used under CC BY-NC 4.0
Special Thanks to
Garrett Hinchey
Sabet Biscaye
Felix Lockhart
From Catherine Lafferty
Thanks to the crew and team for working in this important project!
From Donald Prince
Thank you to all the people who care about me, my wife, children and grandchildren. The Elders Leonard, Tommy, Earl and my father Nick. Many other friends and good people who helped me stay on the road. Thank you to Maya, Britney and other crew for their dedication to the work and their caring about what they do.
From Devin Hinchey
Special thanks to family, friends and teammates.
From Louise Beaulieu
I'd like to thank everyone for serving the stories, we all grow together and learn from each other. I'd like to thank my mom before being involved in the video, she's got lots of knowledge and I'm glad to have her with us. She's a role model for us all.
From Ernest Betsina
I want to thank my late mother, Murial Betsina and the film crew. I want to use my story to help other people with their struggles, and remind them there's always help out there. You're not alone.
From William Greenland
Thank you to my son Will Greenland Mackienzo.