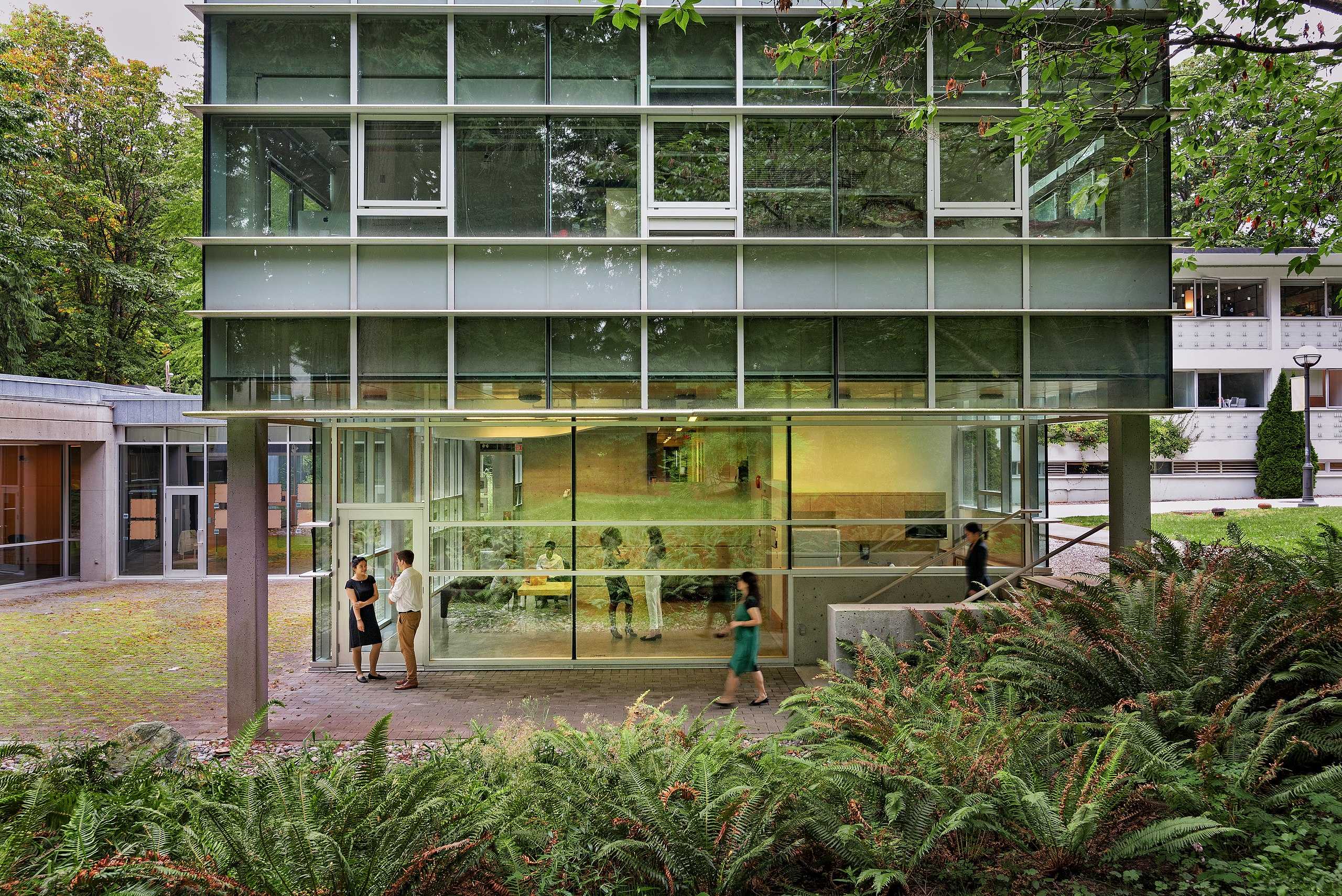 Workshop info
Building best (or at least better) practices for correspondent-fixer dynamics in global reporting
When:

February 24 & 25, 2023

Where:

The Liu Institute for Global Issues at the University of British Columbia, 6476 NW Marine Drive, Vancouver (View map)
View agenda
Photo: The Liu Institute at UBC (Wikimedia Commons, User MCE2020).
Attendee prep
Prior to arrival, please give some thought to which group you will join for Friday's breakout groups (journalist, fixer, editor, or journalist-fixer) and read through the following:
Agenda
Friday, February 24
Introductions and housekeeping.Peter Klein, Shayna Plaut, & Sharon Nadeem
Present and review the Fixing Fixers 2017 survey findings.
Acknowledge that in the initial research: i) the fixer term is problematic; ii) there was a lack of editor participants; iii) there was low regional representation in Latin America and Southeast Asia.
Presenter: Shayna Plaut
Interactive brainstorming session with all present of events, developments and changes over the last five years affecting global reporting practices and international reporting.
(E.g. the fall of Afghanistan and the resurgence of the Taliban; COVID-19; the wars in Ukraine, Yemen and Syria; the murder of Jamal Khashoggi; increased scholarly focus on fixers; Pegasus software; technological advancements; the Trump legacy; rise in and mainstreaming of autocratic governments; etc)
Facilitators: Peter Klein and Shayna Plaut
Breakout session 1 — please choose a group to participate for the breakout session:
journalist
fixer
editor
journalist-fixer
Goals: working in small groups to discuss: what's working, what's not, what would we want to see, what do we need in order to do that? The first part of the break out session will focus on these themes:
Theory into Action: This session will review the specific findings of the fixer-correspondent survey, as well as the environmental scan of existing policies and contracts regarding working with fixers. The goal of this session is to explore lessons learned from this past research and current policies, review ethics scholarship on global journalism practices, and develop a shared vision for best practices.
AND
Working in the Field and Beyond: This session will explore best ways for fixers to work with journalists. By hearing from journalists that have had positive and negative experiences with fixers, as well as fixers who have been asked to wear a variety of hats, we will better understand what are reasonable and unreasonable expectations for fixers. Specifically we will explore what a more collaborative approach could look like as well as potential for occupational growth.
Breakout session 2 — people are asked to stay in the same groups that they were in for session 1.
The second part of the breakout session will focus on these areas:
5Ws of Fixing: This session will explore what makes a fixer. Participants will discuss what qualities a journalist looks for in a fixer and what duties they are expected to perform. The aim of the session is to come up with an agreed-upon definition of what a fixer is, in hopes of highlighting what is expected of this occupation, occupational hazards, reasonable expectations, and how power is understood and negotiated.
AND
Trust and Power Dynamics: This session will explore the power dynamics between journalist, fixers and editors. Members will discuss how fixers can be included in the editorial process, and how to adequately credit fixers for the work they do. We will ask journalists and fixers to discuss how appropriate credit should be given to fixers when they participate in the editorial process and what titles they should be given. Lastly, we will discuss how journalists and fixers can work together to make sure the stories remain close to the truth and unbiased.
END OF DAY 1
Saturday, February 25
Each facilitator reports out from their breakout group.
Summary of each group's discussions and conclusions to help us move into a conversation where we can develop best (better) practices and guidelines. (15 minutes with five to eight minutes discussion.)
Collective, interactive discussion of developing professional standards for respect and practice of global journalism. This will serve as the guideline for the creation of a best practices field guide (handbook) to be distributed worldwide in multiple languages to set a new standard for the journalist-fixer relationship.Facilitator: Kathryn Gretsinger
Continuation of above.Facilitator: Kathryn Gretsinger
Pitch best practices to BBC News editor Mark Perkins and New York Times editor Phil Pan, and get their review and critique.Facilitator: Peter Klein
Discuss and propose revisions based on feedback from editors. Next steps. Special thanks to all for attending and advancing the future of international field reporting.Facilitators: Peter Klein and Shayna Plaut
END OF DAY 2
Participants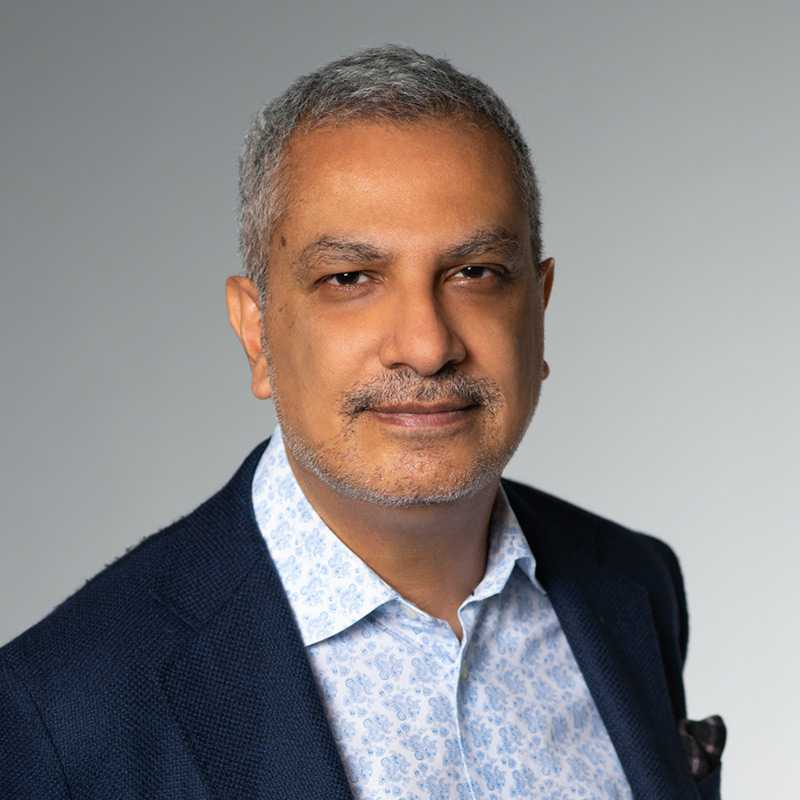 Kamal Al-Solaylee is the author of the bestseller Intolerable: A Memoir of Extremes, winner of the 2013 Toronto Book Award and a finalist for the CBC's Canada Reads and the Hilary Weston Writers' Trust Prize for Nonfiction. His second book, Brown: What Being Brown in the World Today Means (to Everyone) won the Shaughnessy Cohen Prize for Political Writing and was finalist for the Governor General's Literary Awards for Nonfiction. He's a two-time nominee for the National Magazine Awards, winning a Gold Medal in 2019 for columns. His third book of nonfiction, Return: Why We go Back to Where We Come From, was published in 2021 and was named Book of the Year by the Globe and Mail and CBC Radio. He holds a PhD in English and is the director of the School of Journalism, Writing, and Media at the University of British Columbia in Vancouver.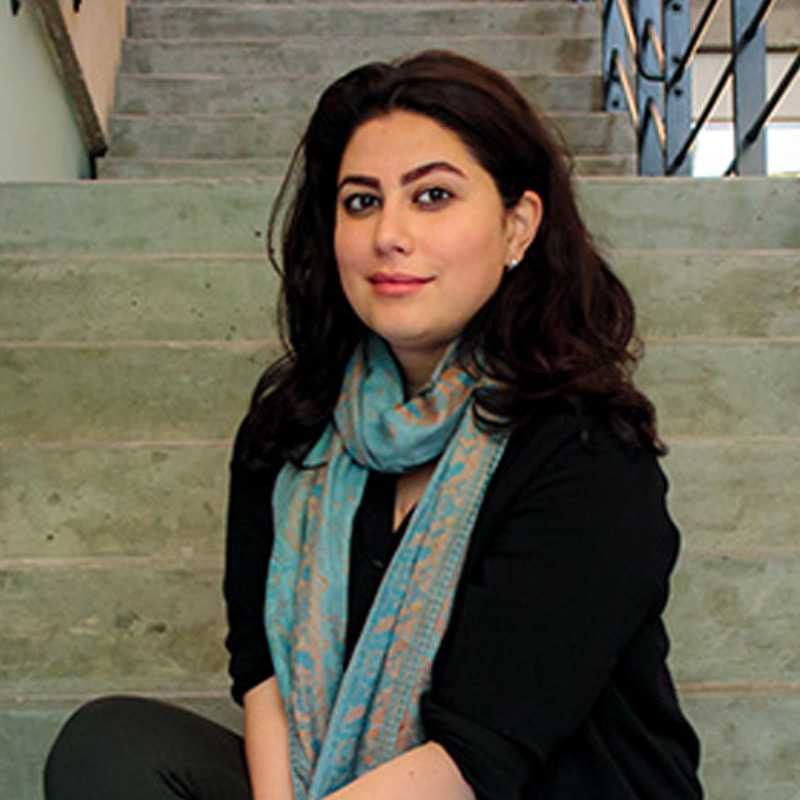 Saranaz Barforoush, PhD, is a tenure-track assistant professor of teaching at the University of British Columbia's School of Journalism. She currently teaches courses on journalism standards and practices, media ethics and leadership, and new media and society. Her research areas include journalism pedagogy; the ethics of foreign affairs and international reporting; framing studies and otherness in news; and new media technology implications for field reporting and journalism teaching. Before moving abroad, she was a journalist in Iran for almost a decade covering social issues and technology. In 2017, she worked with the GRC's International Reporting Program student fellows to cover the plight of refugees stuck in Turkey, who were trying to move to North American and western European countries.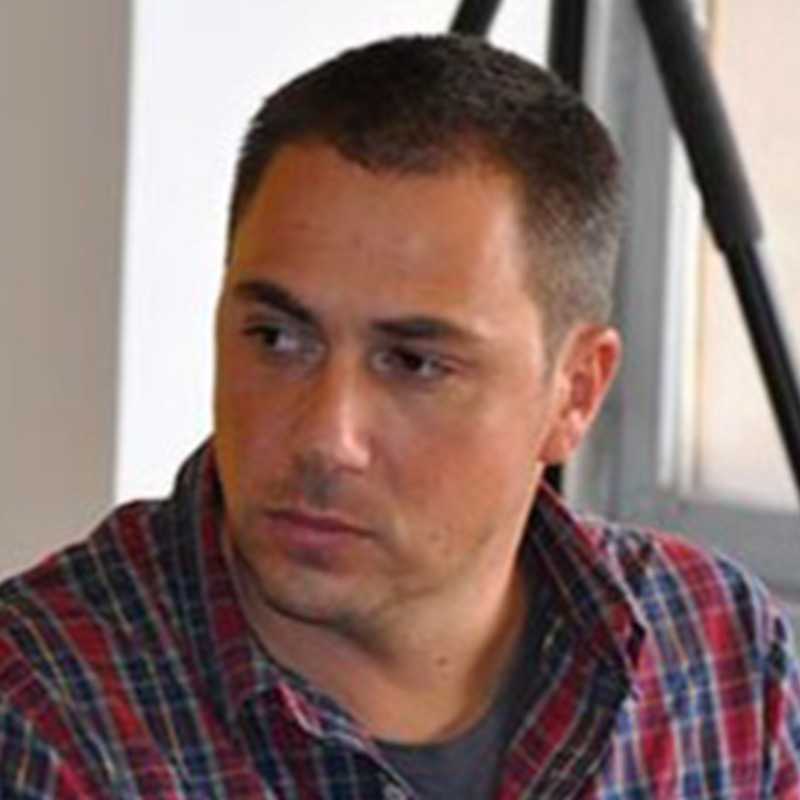 Predrag Blagojevic is an award-winning journalist from Serbia, who specializes in reporting on corruption and politics. He was the founder and a long-time Editor in Chief of JuzneVesti.com, the Serbian news portal known for its investigative work in Eastern Europe. He now lives in Vancouver, where he is working as a Digital Literacy Trainer at Immigrant Services Society of British Columbia.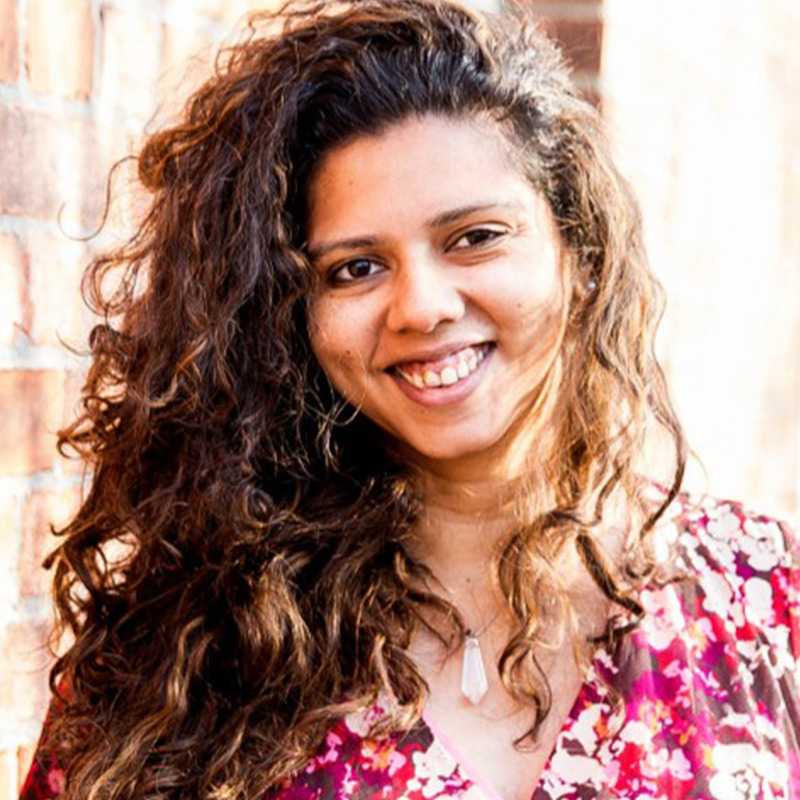 Priyanka Borpujari is a widely published, award-winning journalist reporting on issues of human rights across India, El Salvador, Indonesia, Bosnia-Herzegovina, Argentina and Japan. She also covered business in the Indian capital of New Delhi, and crime for Mumbai Mirror, including the 26/11 terrorist attacks. She was named the 2012-13 IWMF Elizabeth Neuffer Fellow for her journalism on the forceful acquisition of land owned by Indigenous peoples. In 2015, she was one of the India-Germany Media Ambassadors, and a guest journalist with the German political weekly Die Zeit. In early 2016, she was a Fulbright Scholar-in-Residence at Nazareth College in Rochester, New York where she taught a course on media and human rights. She is currently pursuing her PhD, researching the intersection of gender, ageing and social media.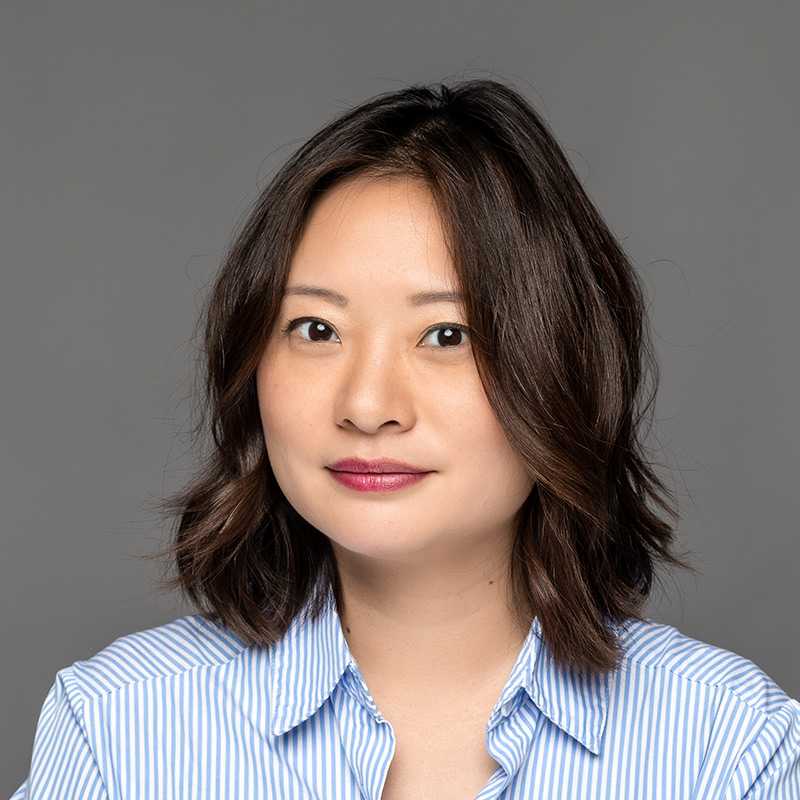 Melissa Chan is an Emmy-nominated journalist based between Los Angeles and Berlin. She has reported everywhere from Cuba to Canada, Mongolia to Moscow, North and South Korea. These days she focuses on transnational issues, often involving China's influence beyond its borders, as well as the rise of global authoritarianism and ebb of democracies. She has written for The New York Times where she was nominated for a Loeb Award — business journalism's highest honor — and for The Atlantic, The Washington Post, Time, The Guardian, Foreign Policy, and more. As a television journalist, she has reported as a correspondent for VICE News Tonight, and also presents European broadcaster DW's news program on Asia. From 2013 to 2016, she was a correspondent for Al Jazeera America. With Al Jazeera English, she served as China correspondent before her expulsion from the country for the channel's reports.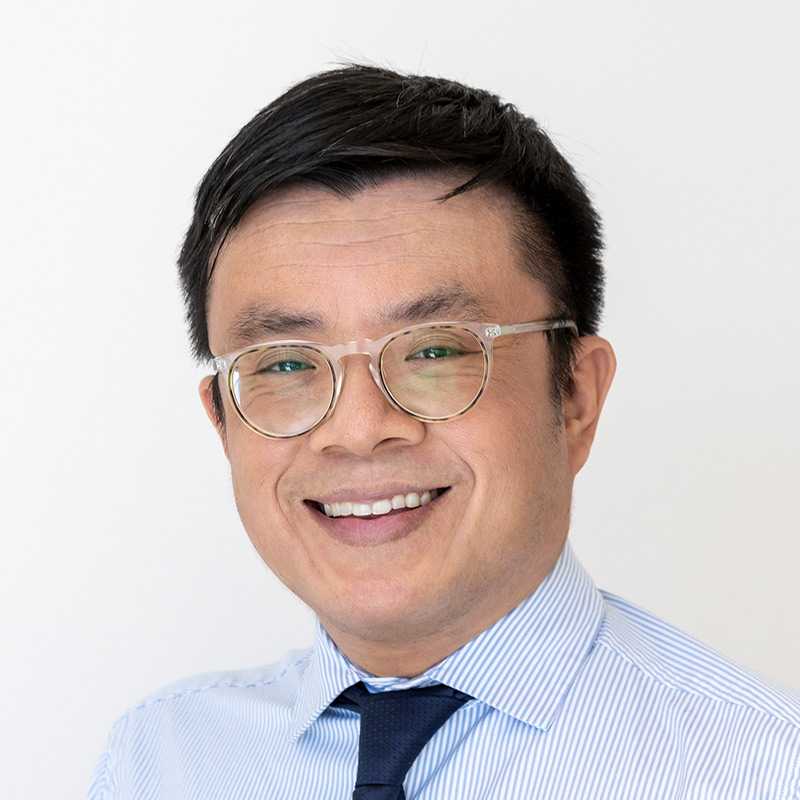 Sewell Chan joined The Texas Tribune as editor in chief in October 2021. Previously he was a deputy managing editor and then the editorial page editor at the Los Angeles Times, where he oversaw coverage that was awarded a Pulitzer Prize for editorial writing in 2021. Chan worked at the New York Times from 2004 to 2018, as a metro reporter, Washington correspondent, deputy Op-Ed editor and international news editor. He began his career as a local reporter at the Washington Post in 2000. He serves on the boards of Columbia Journalism Review, Freedom House, Harvard Magazine and News Leaders Association. He is a member of PEN America, the Council on Foreign Relations and numerous journalism organizations. He was elected to the board of the Pulitzer Prizes in 2022.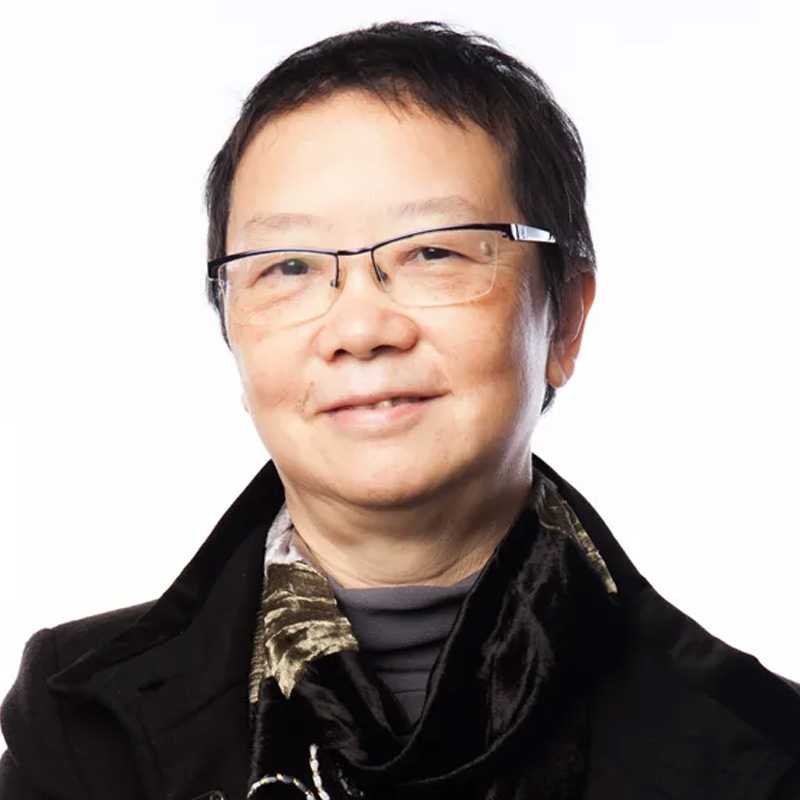 Yuen Ying Chan is the founding director of the Journalism and Media Studies Centre at the University of Hong Kong. Chan has also spent decades working as a journalist in New York, and is the recipient of the Nieman Fellowship at Harvard University, and won the International Press Freedom Award by the Committee to Protect Journalists.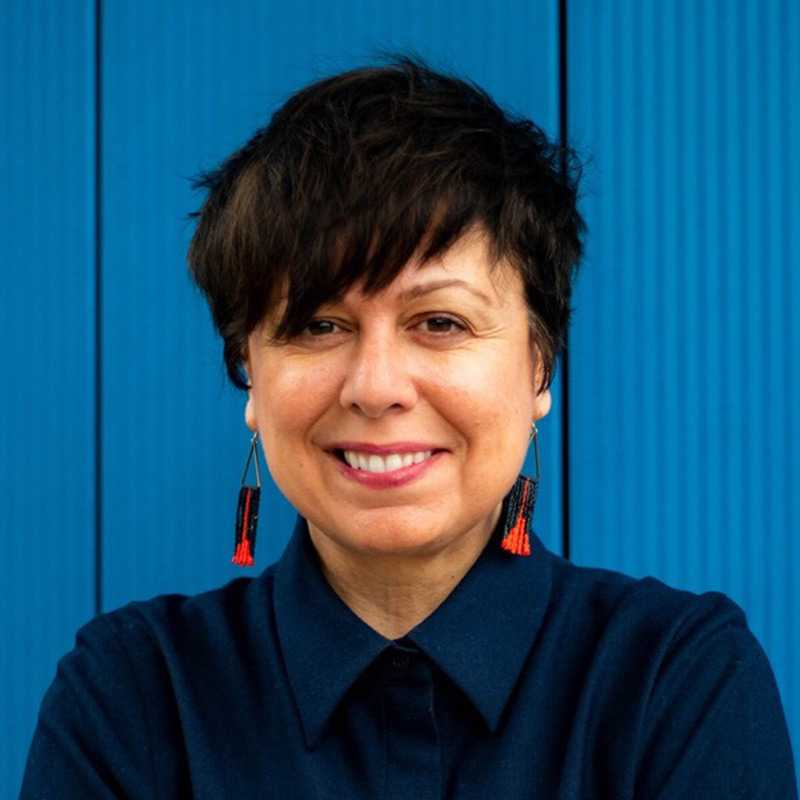 Andrea Crossan is an award-winning radio journalist with over 30 years of experience, reporting from over a dozen countries, including Afghanistan, Pakistan, Ukraine, South Africa, Uganda, and Brazil. She spent a number of years working as a radio producer for the BBC World Service in the UK and in the US. She is currently the executive editor of the Global Reporting Centre. Andrea is also an Asper Visiting Professor and co-teaches UBC's Global Reporting Program. In 2022, Andrea co-produced the Indigenous land rights podcast, Land Back for CBC Vancouver. Andrea is from North Vancouver and is a proud member of the Tsleil-Waututh Nation.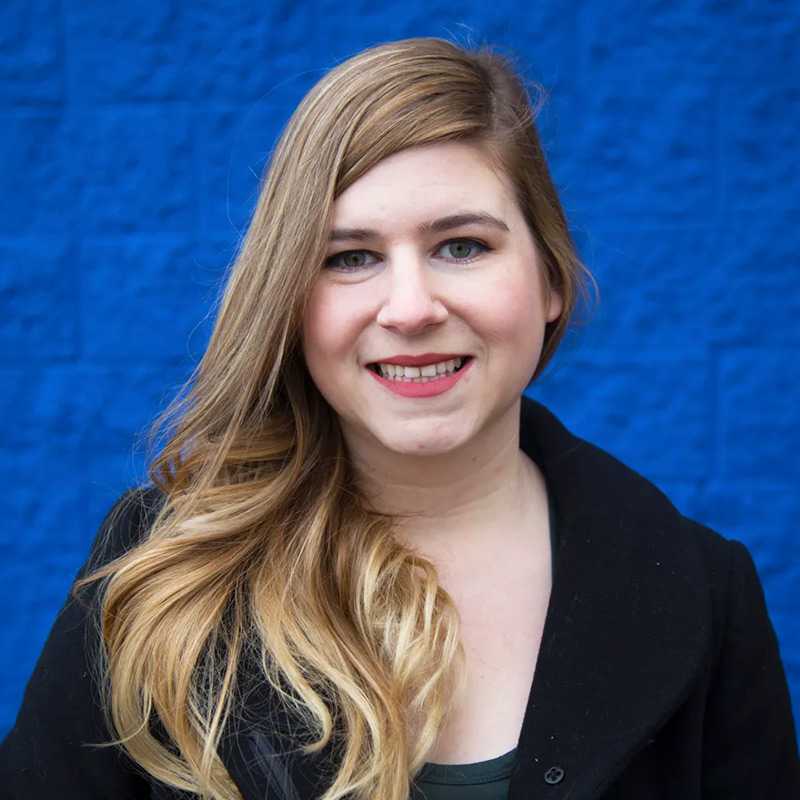 Britney Dennison is the deputy director of the Global Reporting Centre and a producer for the Global Reporting Program. Her work at the GRC has won numerous awards, including several Edward R. Murrow awards, an Online Journalism award and a Canadian Association of Journalists award. Her work has appeared in the Toronto Star, The Tyee, NBC News, CTV, and Al Jazeera.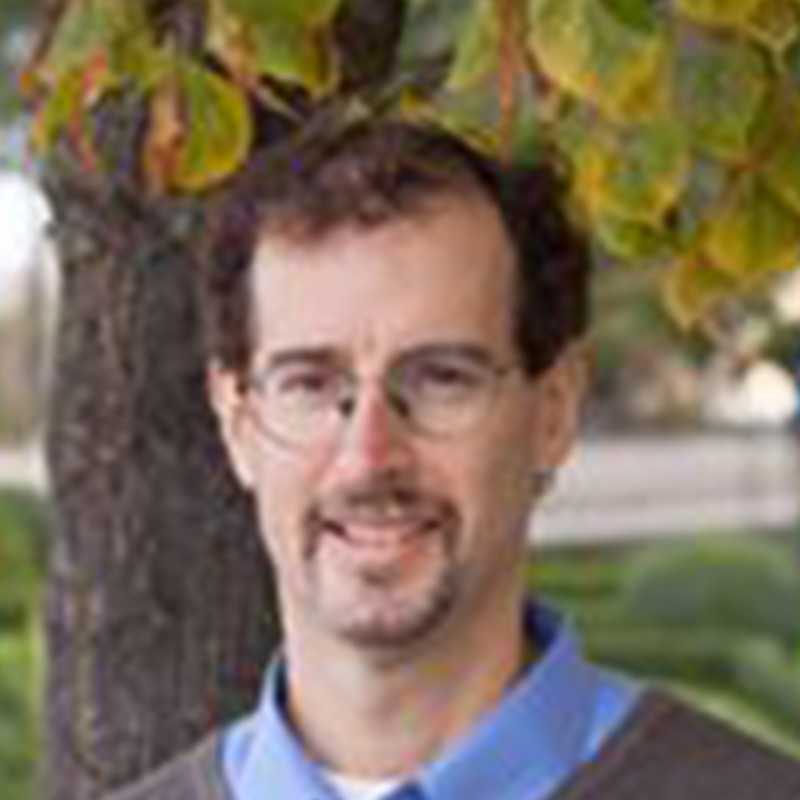 Jeremy Druker is the executive director of Transitions (TOL), one of Central and Eastern Europe's leading media development organizations, and editor in chief of TOL's flagship publication, Transitions, which focuses on solutions journalism in CEE. He has led dozens of workshops on solutions journalism across Central and Eastern Europe and co-authored an online course on solutions journalism. He is also founder/CEO of Press Start, the first global crowdfunding platform designed specifically to support journalists in countries where the press cannot report freely. Jeremy is a former chairman of the board of the Fulbright Commission in the Czech Republic and a member of the supervisory board of the Czech Journalism Prizes, the "Czech Pulitzers". Jeremy has been an Ashoka Fellow since 2010. He holds a bachelor's degree from Harvard College and a master's in international affairs from Columbia University. A native of Brooklyn, New York, he now lives in Prague, which he has called home for more than 25 years.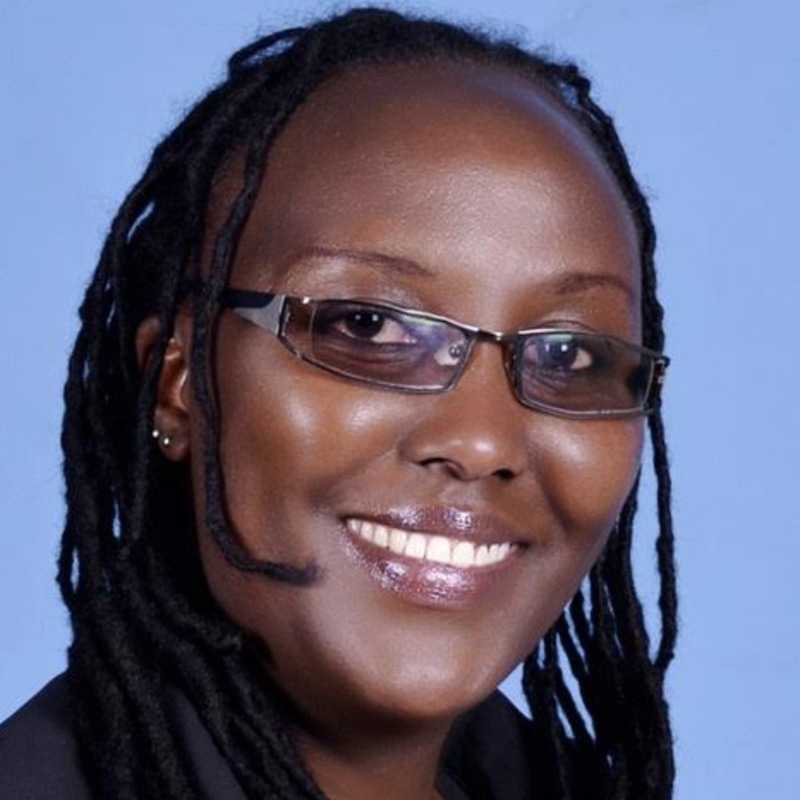 Wanja Gathu is a Kenyan-born journalist with more than 15 years multimedia experience. She has lived and worked in Kenya, Botswana and most recently Canada. She is the current Gordon N Fisher/ JHR fellow and one of six distinguished female journalists in the 2022-23 William Southam Journalism program at Massey College at the University of Toronto. She is a mother of two teenage sons and a passionate human rights defender. She is also a conflict sensitive journalist. Her book, which traces Kenya's colonial history through her grandmother's eyes and generations of women affected and impacted by colonization, will be published this year.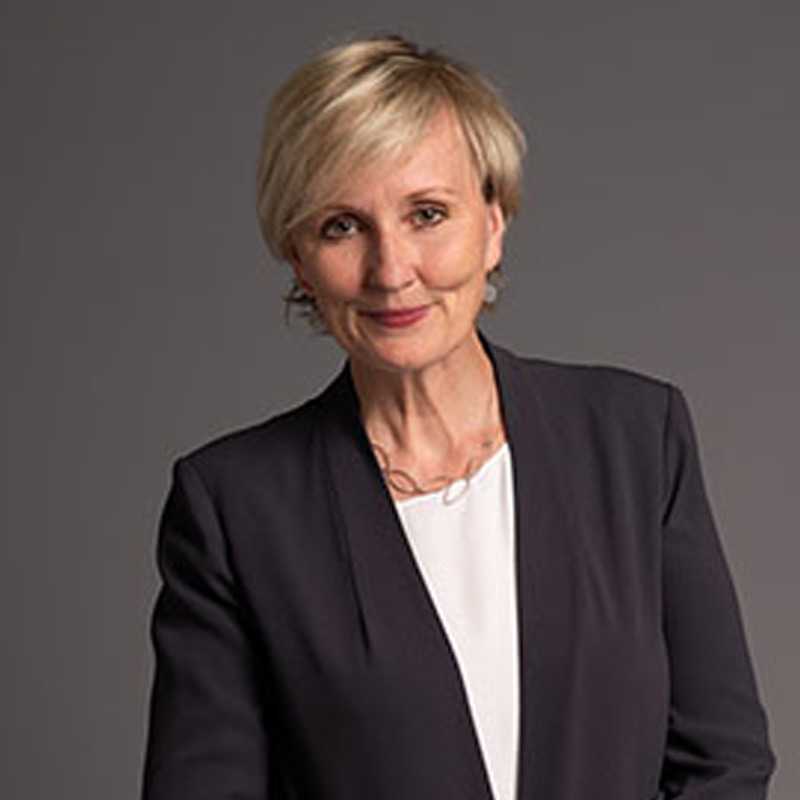 Kathryn Gretsinger is an associate professor of teaching at UBC's School of Journalism, Writing, and Media, and recipient of the Killam Teaching Prize. She is a long time public broadcaster at the Canadian Broadcasting Corporation, with a record of creating award-winning local and national work in Canada. She also leads the School's Integrated Journalism course, where students learn about professional practice, journalism skills and digital technologies; is an instructor / producer for the Global Reporting Centre's program that trains future global journalists; and is an instructor for UBC's unique Reporting in Indigenous Communities course.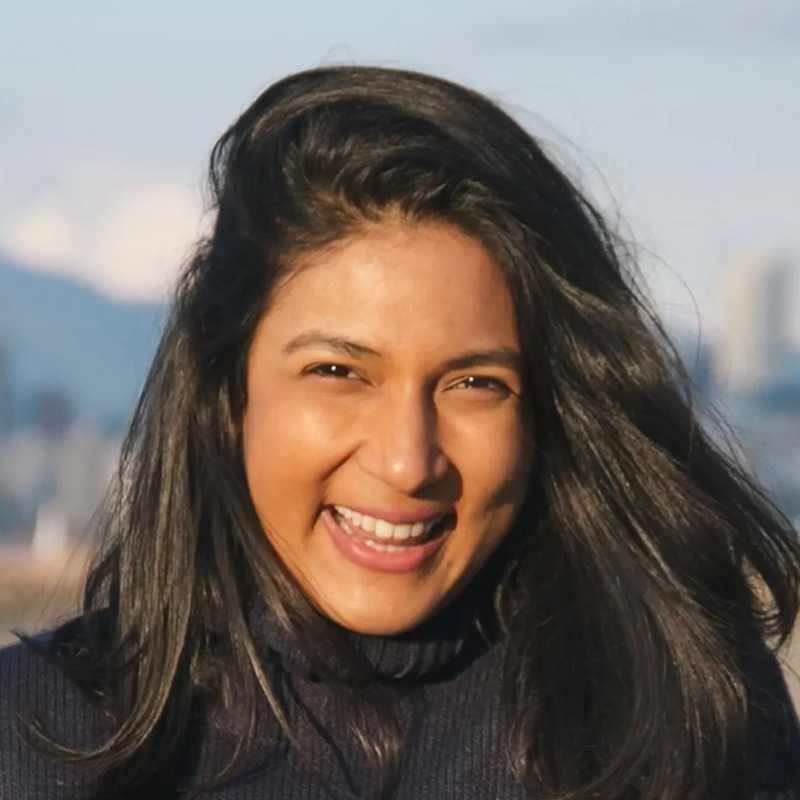 Sonal Gupta is a filmmaker and multimedia journalist. She has written for Conde Nast Traveller, Los Angeles Travel Magazine, and Bright Trip. She has also filmed the Reforestation Nation show in California and served as a Salmon Stories Fellow to gather personal narratives within the BC community. She is currently pursuing her master's degree in Journalism at UBC School of Journalism and is passionate about the power of documentary filmmaking and literary journalism in inspiring social change.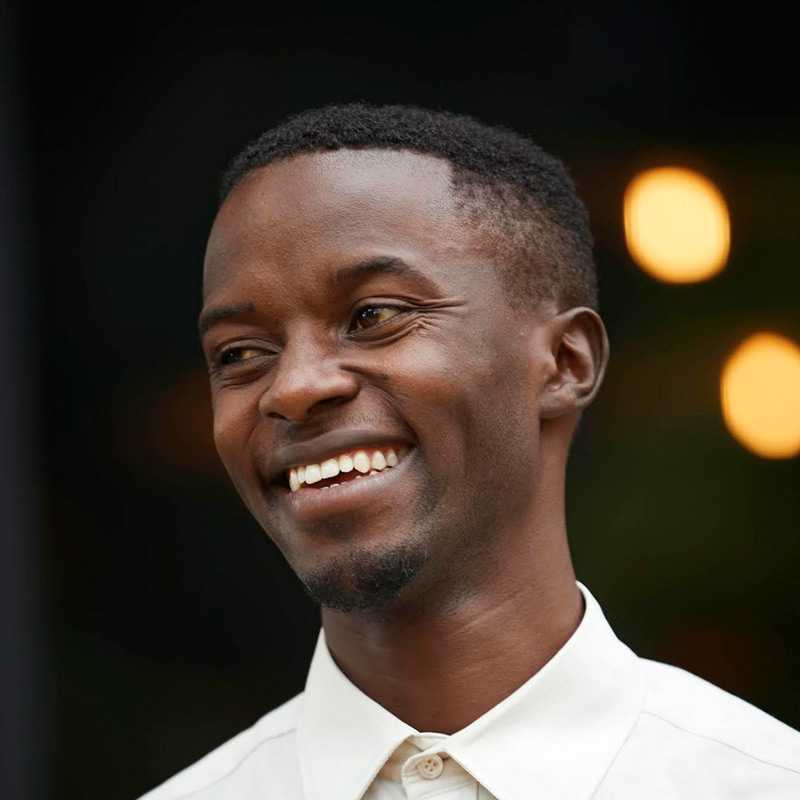 Gadi Habumugisha is a documentary photographer and fixer based in Kigali, Rwanda and a co-founder of Two Fires Gallery. While growing up at Imbabazi Orphanage in Northern Rwanda, Gadi was introduced to photography while participating in "Through the Eyes of Children," a project that provided orphans with disposable and digital cameras. His works were exhibited at the United Nations in New York City to commemorate the 10th anniversary of the Genocide in Rwanda. Today, Gadi actively participates in Rwanda's photographic community. He teaches photography to vulnerable children around the world and is a photographer for The Photo Project, an organization that travels to remote areas to take portraits of people who have never had their photo taken. Gadi works with several NGOs based in Rwanda to help document their activities. His work has been featured in the New York Times, PBS NewsHour, and TIME Magazine.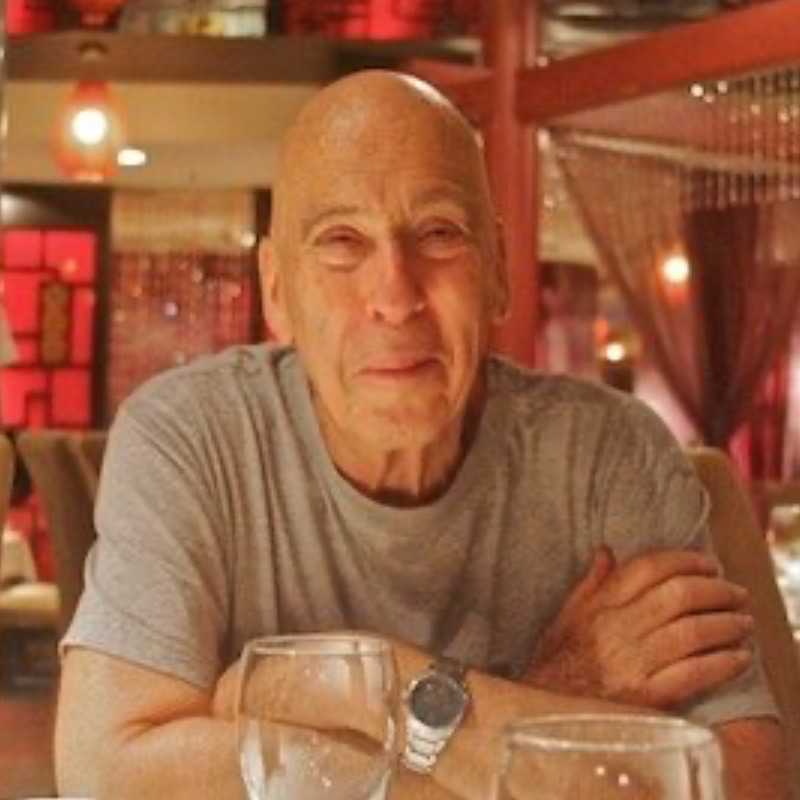 Peter Herford started in journalism in Anchorage, Alaska in 1958. During his 27-years at CBS News he worked in New York, Chicago, Paris, and Vietnam during the war, and produced for 60 MINUTES, the CBS Evening News with Walter Cronkite, and Sunday Morning with Charles Kuralt, before becoming VP of CBS News. After leaving CBS, he supported independent journalism in Croatia, developed Portugal's all-news cable channel, became production executive for Minneapolis' Public Radio International, and taught journalism at China's Shantou University for ten years, and at Columbia University. In addition, he headed the Benton Fellowships at the University of Chicago, and created the International Media Institute. Peter currently lives in Seattle, WA and writes for Postalley.org.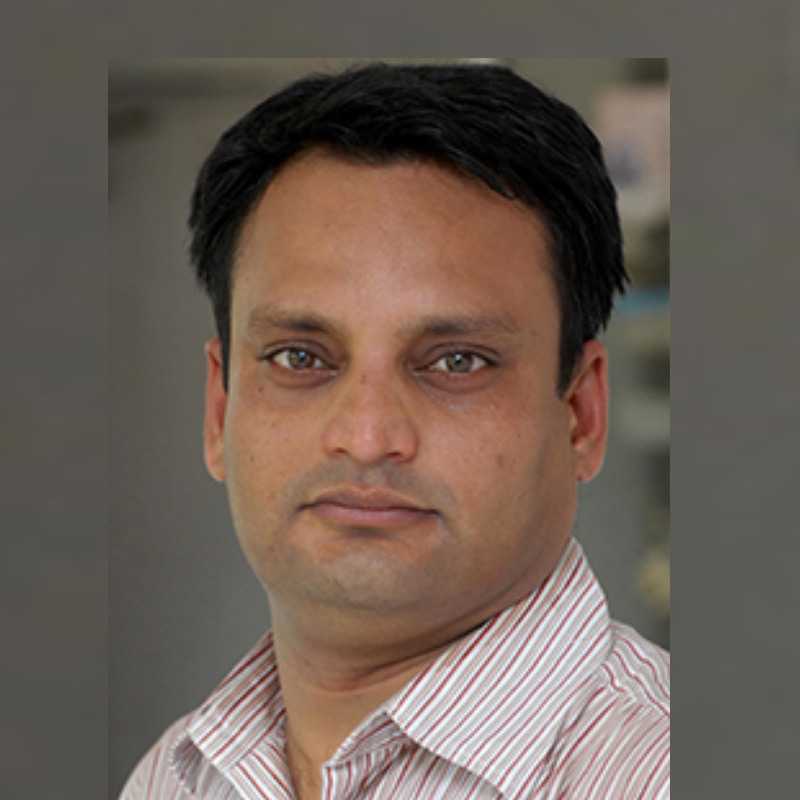 Sanjay Jha is an award-winning New Delhi-based freelance writer, journalist, and documentary producer who covers political and economic developments, social justice, health, environmental issues, and current affairs across India and South Asia. His television work has appeared on CBS 60 Minutes, ABC USA, NBC, BBC, ITV UK, YLE (the Finnish Broadcasting Company), SBS Australia, HBO, 1 DR (Danish Broadcasting Corporation), CBC, Channel 4 News, PBS Nightly Business Report, Channel News Asia Singapore, Discovery, Nat Geo, among others. His print work has been published in many outlets including The Guardian, Daily Mail, The Sun, and the itv.com news website. Sanjay was a founding team member of the Hindi News Channel "Aaj Tak", and a team member recipient of the Gerald Loeb award for "India's Promise", a TV series on the Indian economy.
Raymond Tiff Kaliisa lives in Kigali, and is dual Rwandan and Ugandan. Over the last two decades he has worked as a fixer, producer, director, cameraman and editor with an extensive list of news organizations, production and film companies, and independent media organizations. Projects have ranged from news reports to documentaries to TV programs to feature films. He has teamed up with foreign correspondents and international crews across Africa, including in Rwanda, Uganda, Tanzania, Ethiopia, Zimbabwe, the Democratic Republic of the Congo, South Africa, Burundi, Kenya, Cameroon, Nigeria, and Ivory Coast.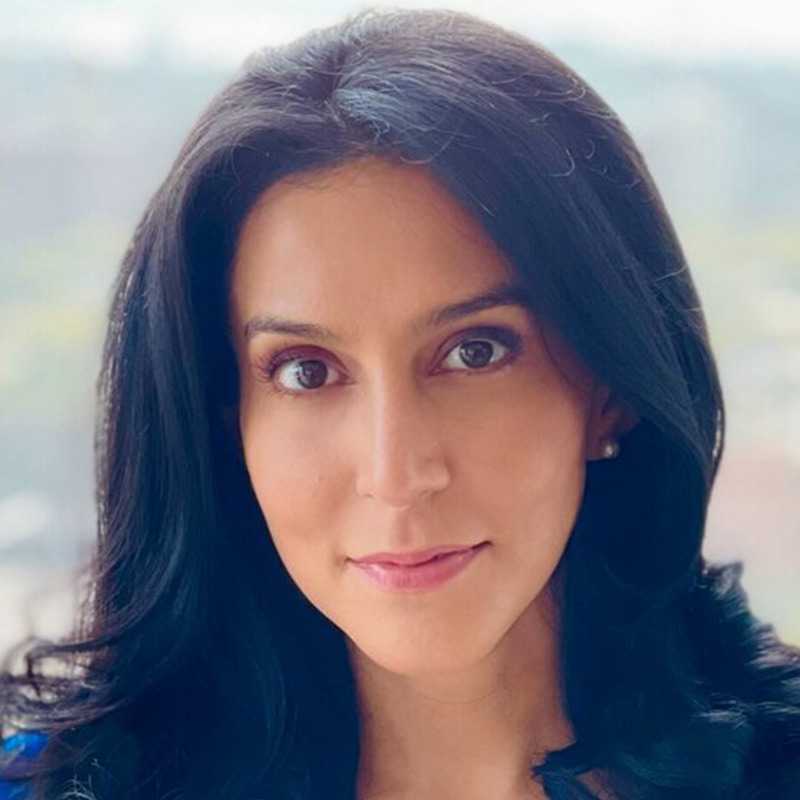 Azmat Khan is an award-winning investigative reporter whose work grapples with the human costs of war. She is an investigative reporter with the New York Times and New York Times Magazine, a Carnegie Fellow, and the Birch Assistant Professor at Columbia Journalism School, where she is also the director of the Li Center for Global Journalism. Khan is writing a book for Random House investigating America's air wars. Her investigations have prompted widespread policy impact and won more than a dozen awards, including the Pulitzer Prize, two National Magazine Awards, two Overseas Press Club awards, the Polk Award, and the Hillman Prize.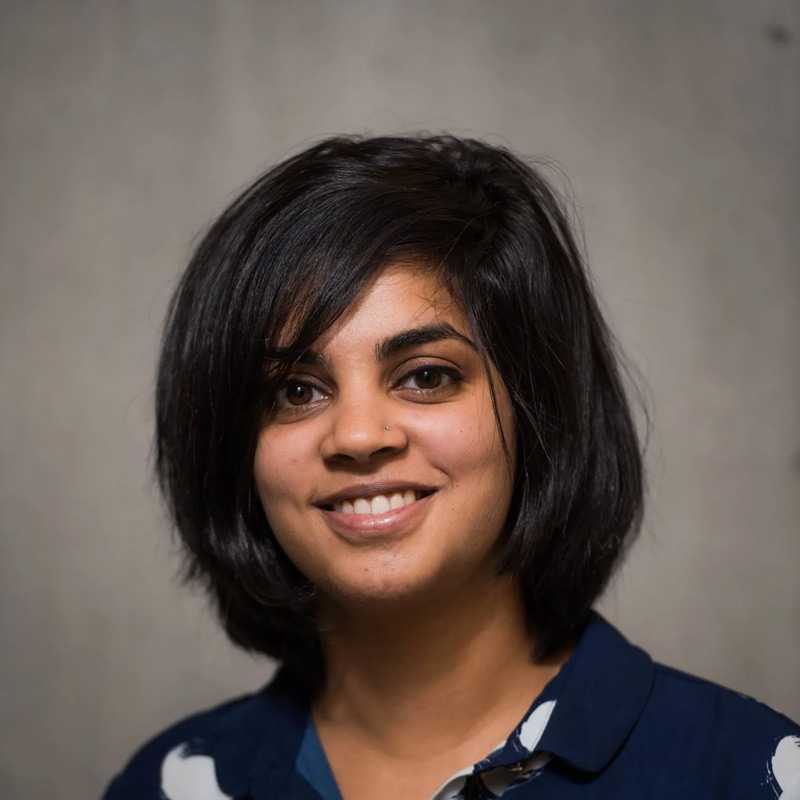 Sharon Nadeem is an associate producer at the GRC. With a BS in computer science and a Masters in journalism, she applies her passion for storytelling, technology, and international affairs to report global stories. She previously worked for The Walrus magazine. Her coverage of migration, environment and Indigenous issues has appeared in several outlets. Originally from India and raised in the Middle East, she has a fascination for intercultural interaction.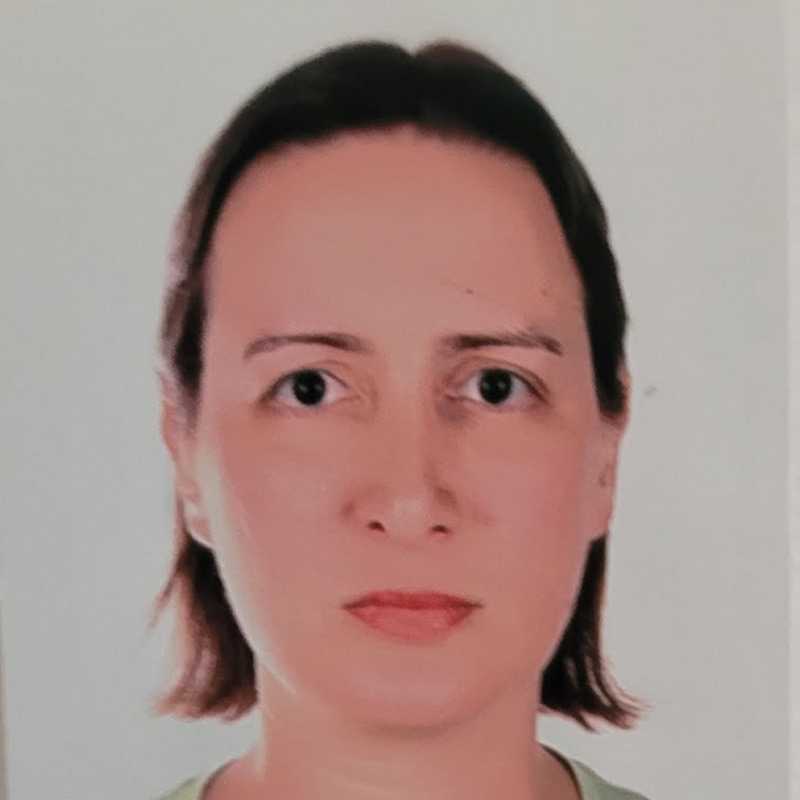 Ana Tereza Condé Pereira Lehmann is a freelance international news and sports producer in Brazil. She previously held research and teaching positions at the Pontifica Universidade Católica Rio de Janeiro (PUC– Rio), and at the University of Liverpool in England, where she obtained her PhD in Politics and Communication Studies. Her research focus was on Media Mergers and the Quality of International News Coverage. Ana Tereza worked for ABC News in Washington DC and London, as well as for the Associated Press as a freelance producer in London and later in Brazil. Since 2013, she has been working as a freelance broadcast producer in international sport events including the Confederations Cup, the World Cup, and the Olympic Games where clients included primarily Right Holder Broadcasters (RHBs). Overall, Ana has worked with more than 20 different news organizations from all over the world.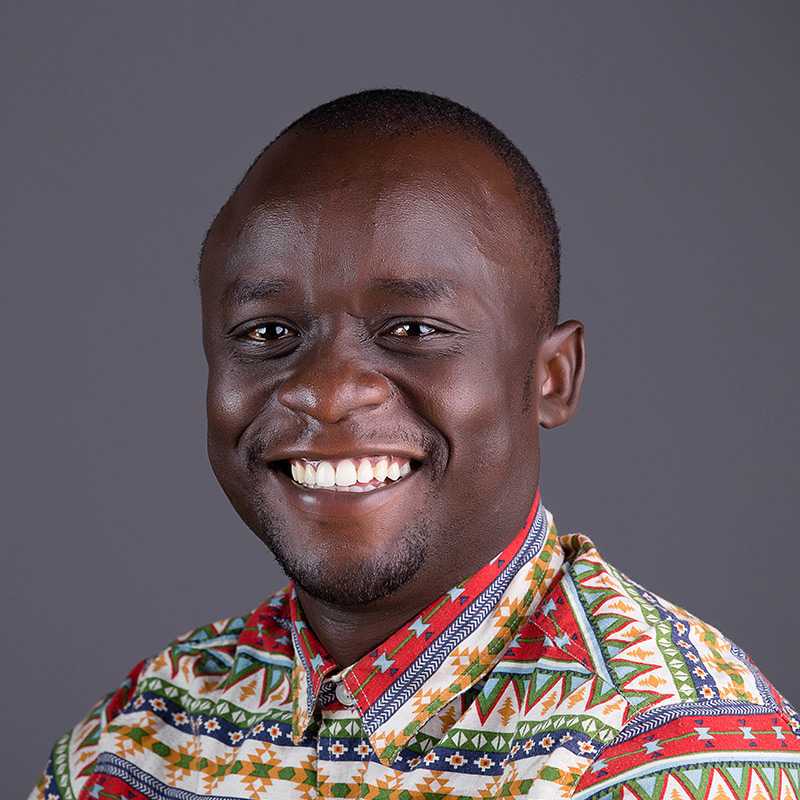 Lameck Nyagudi is from Nairobi, Kenya and is a broadcast journalist, photographer, film producer, fixer, and doting father of Adrianna and Karen. He has published and guest-edited in the Börse-online, Courage-online and Finanzen Verlag, and worked on film productions with Wall to Wall Media for many clients including National Geographic channel, Al Jazeera English, The Grain Media, The Economist UK, Lonelyleap, Lion TV, and Rai Italian Media. His work has been exhibited at the Market Theater Foundation in South Africa. He is a faculty member in Photojournalism at Africa Digital Media Institute (ADMI). He also mentors other visual artists, and serves on various Boards. He is a graduate of the Wits School of Arts.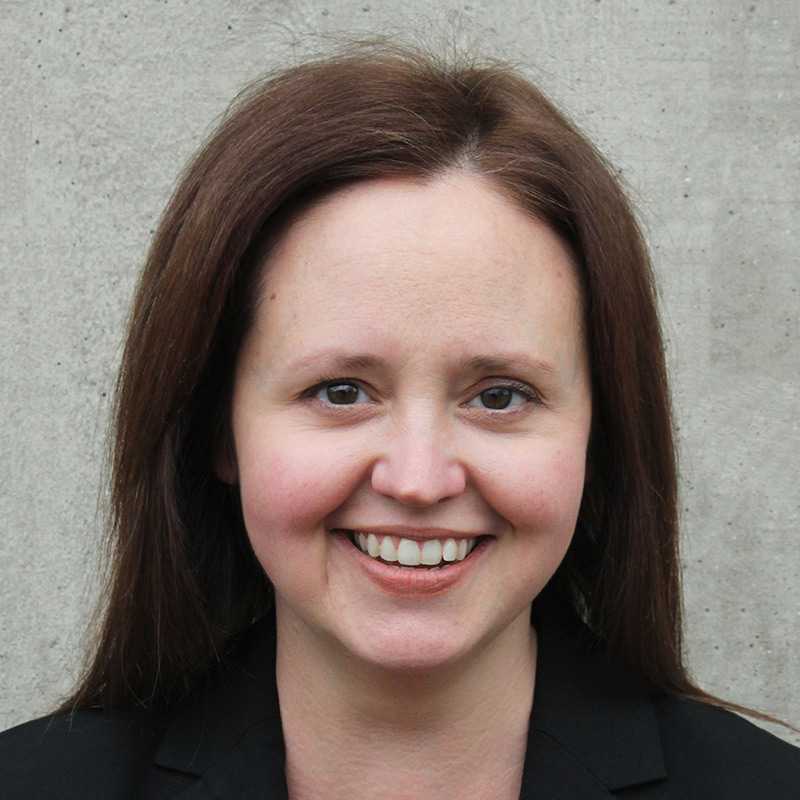 Lindsay Palmer is an associate professor in the School of Journalism and Mass Communication at the University of Wisconsin-Madison. She is the author of two books: Becoming the Story: War Correspondents since 9/11, and The Fixers: Local Newsworkers and the Underground Labor of International Reporting. She is currently working on a history of the Committee to Protect Journalists. Before her life in academia, she worked as a television news producer.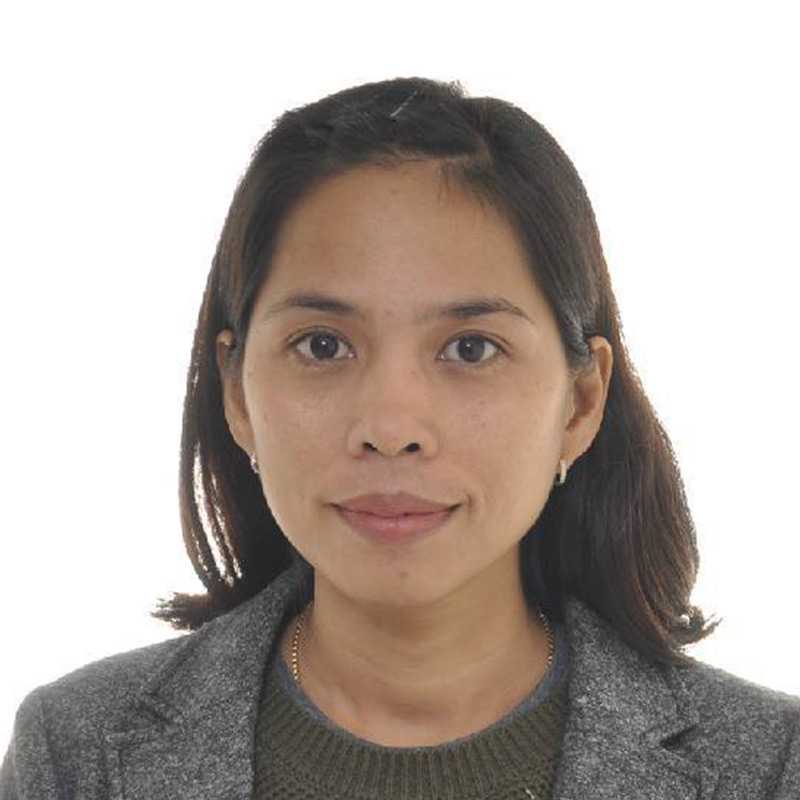 Bopha Phorn is a Cambodian independent journalist. She has been in the industry since 2006, and has covered, amongst other things, politics, corruption, public health, and the environment. She was a reporter and editor for the Cambodia Daily national newspaper. She left the newspaper in 2014 and has since been a freelancer. She has written stories for Al Jazeera, Rest of World, Vice Asia, Voice of America Khmer, the Associated Press (AP), and the American Broadcasting Company (ABC). She is now a Nieman Fellow at Harvard.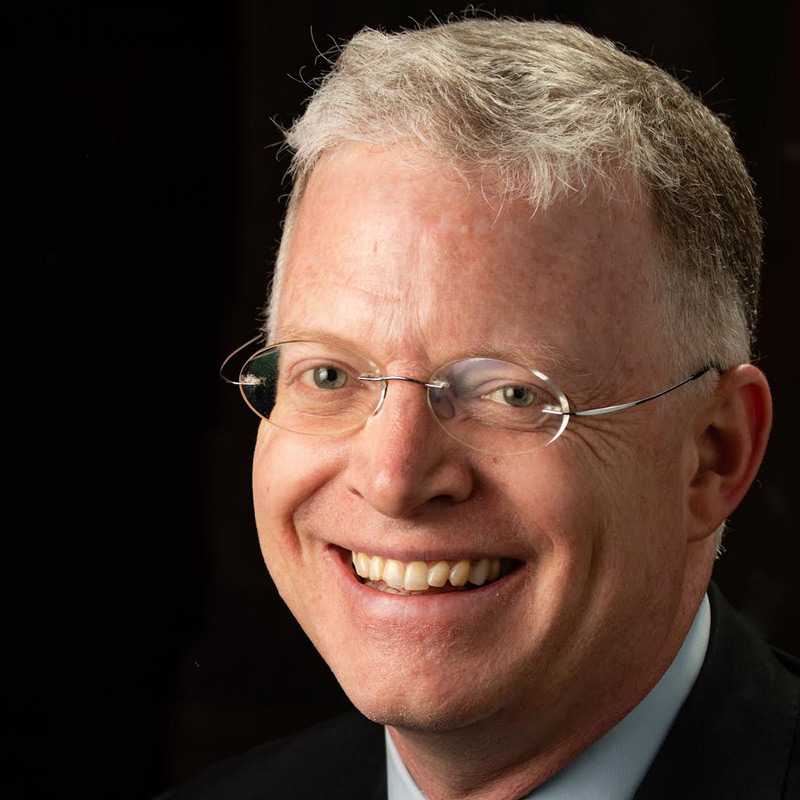 David Rohde is the executive editor for news of The New Yorker magazine website. He is a former reporter for Reuters, the New York Times, and the Christian Science Monitor. He was awarded a Pulitzer Prize for international reporting, in 1996, for stories that helped expose the Srebrenica massacre during the war in Bosnia, and, in 2009, he shared a Pulitzer Prize with a team of New York Times reporters for coverage of Afghanistan and Pakistan. He is currently writing a book about the Justice Department during the Trump and Biden Administrations. He lives in New York with his wife and two daughters.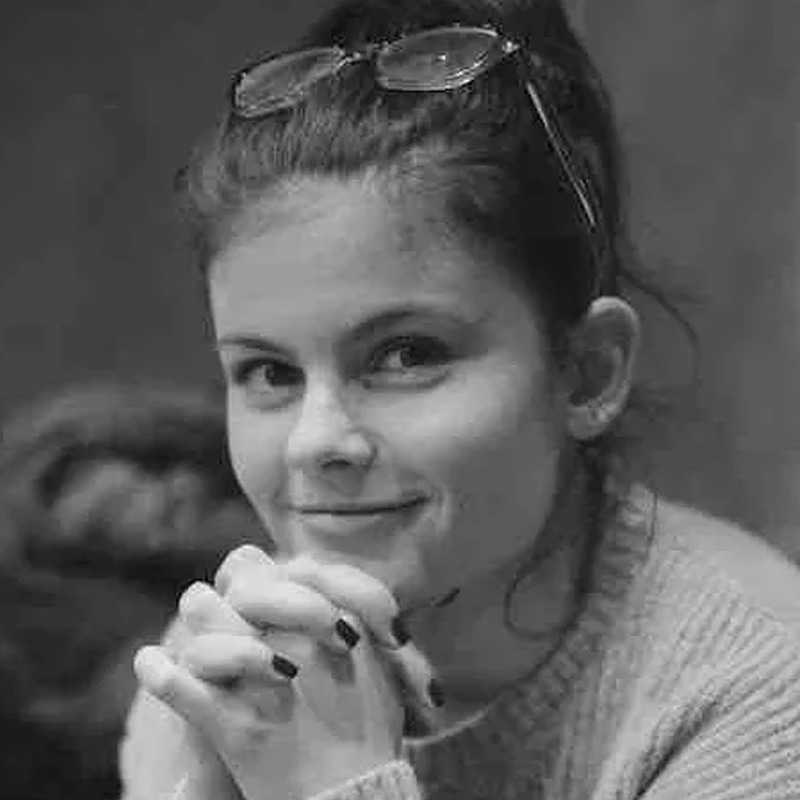 Katarina Sabados is a graduate of the UBC School of Journalism and reporter with the Global Reporting Centre. Her research and reporting has appeared in cross-border investigations on money laundering, organized crime, and corporate social responsibility.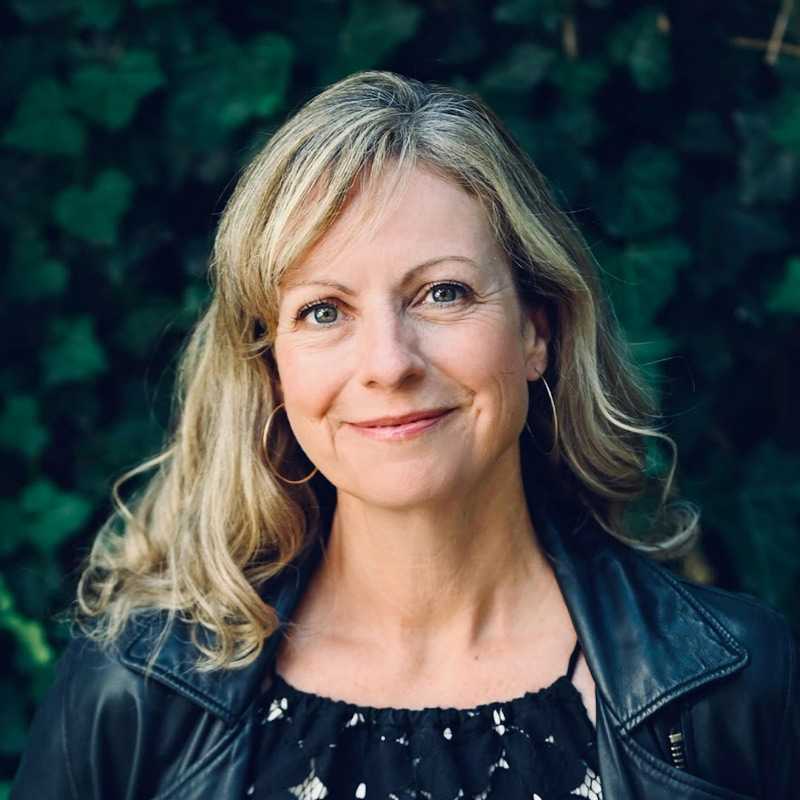 Michelle Shephard is an award-winning journalist, author and filmmaker who has covered issues of terrorism and civil rights since the 9/11 attacks. While working for the Toronto Star, she reported from more than 20 countries, including Somalia, Yemen, Pakistan and went behind the wire at the Guantanamo Bay U.S. Naval Base, more than two dozen times. Shephard was the co-director and producer of the Emmy-nominated documentary Guantanamo's Child. Her other films include The Man Who Stole Einstein's Brain, The Perfect Story, The Way Out, and Uyghurs: Prisoners of the Absurd. She is a three-time recipient of the National Newspaper Award; and the Governor-General's Michener Award for public service journalism, and the author of Guantanamo's Child: The Untold Story of Omar Khadr, and Decade of Fear: Reporting from Terrorism's Grey Zone. Her podcasts series include, White Hot Hate, about the rise of Neo Nazi groups, Brainwashed, and Sharmini.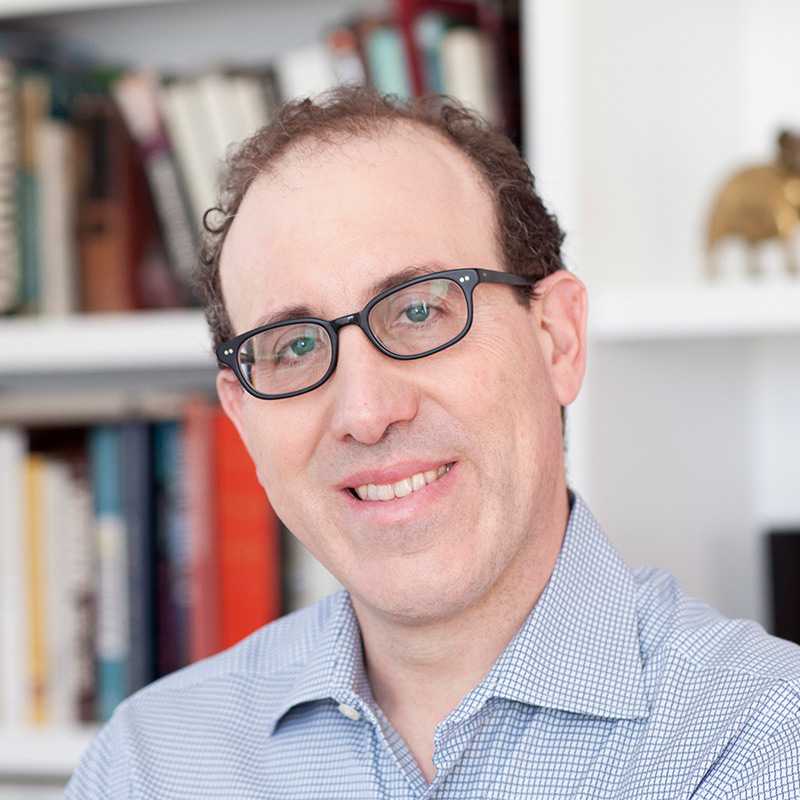 Joel Simon is the founding director of the Journalism Protection Initiative at Craig Newmark Graduate School of Journalism, part of the City University of New York. He is the author of four books, including most recently The Infodemic: How Censorship and Lies Made the World Sicker and Less Free, co-authored with Robert Mahoney. He writes regularly on press freedom issues for The New Yorker, and produces a regular column for Columbia Journalism Review. From 2006 until 2021, Joel served as executive director of the Committee to Protect Journalists. During 2022, he was a Fellow at the Tow Center for Digital Journalism at Columbia University and a Senior Visiting Fellow at the Knight First Amendment Institute, also at Columbia.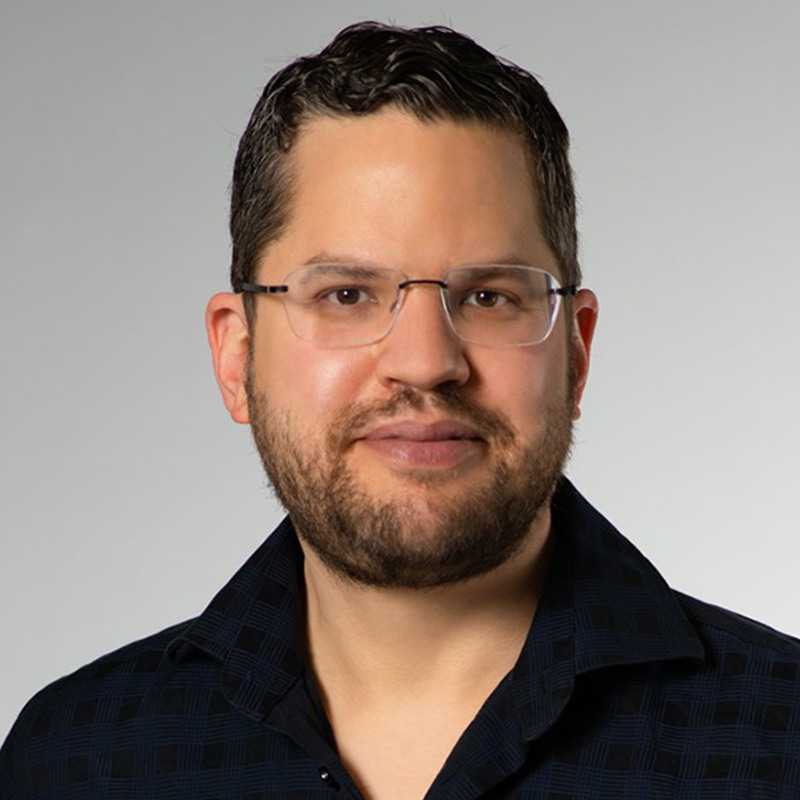 Ori Tenenboim (PhD, The University of Texas at Austin) is an Assistant Professor in the School of Journalism, Writing, and Media at the University of British Columbia in Vancouver. His main areas of interest include digital journalism, political communication, and media economics. He investigates how journalists and news organizations blend older and newer norms, behaviors, and forms on different platforms; and what elicits user engagement with the news. Tenenboim's work has been published in New Media & Society, Digital Journalism, Journalism, Journalism Studies, Social Media + Society, Journalism Practice, International Journal of Communication, as well as in edited books.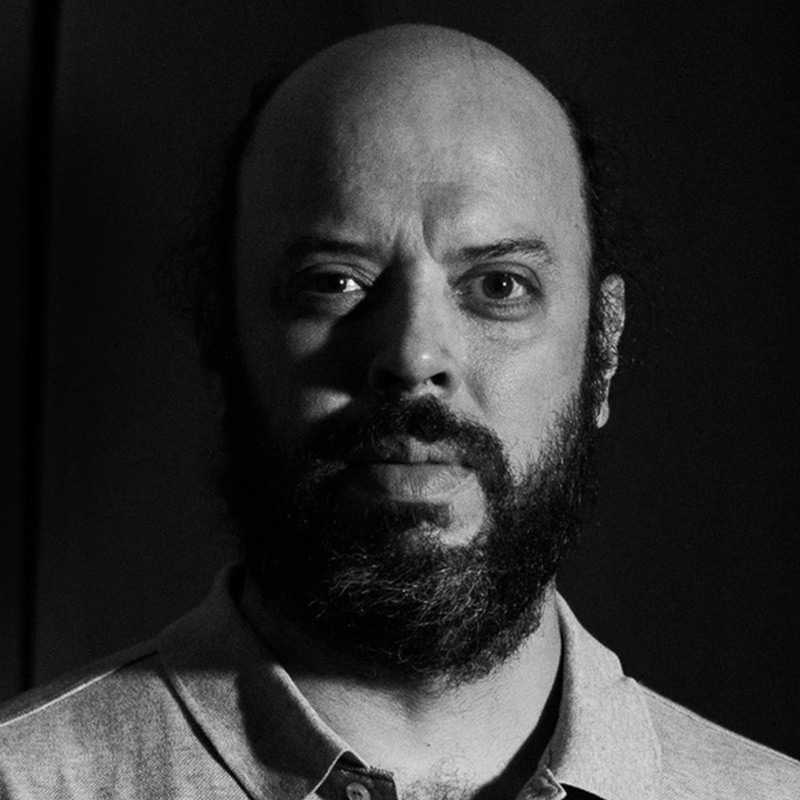 Gustavo Alemán Trocóniz is an experienced producer and photojournalist based in Caracus, Venezuela. He has worked as a local fixer for BBC, German Television ARD, BBC Arabic ediDon, BBC Persian ediDon, CBC Canada, Channel 13 Chile, SKY NEWS, and UNIVISION. In addition he has collaborated with documentary and science-related projects. He is a co-founder of the award-winning independent multimedia online franchise "El Pitazo". He has a degree in journalism from "Universidad Central de Venezuela" and studied filmmaking at the New York Film Academy.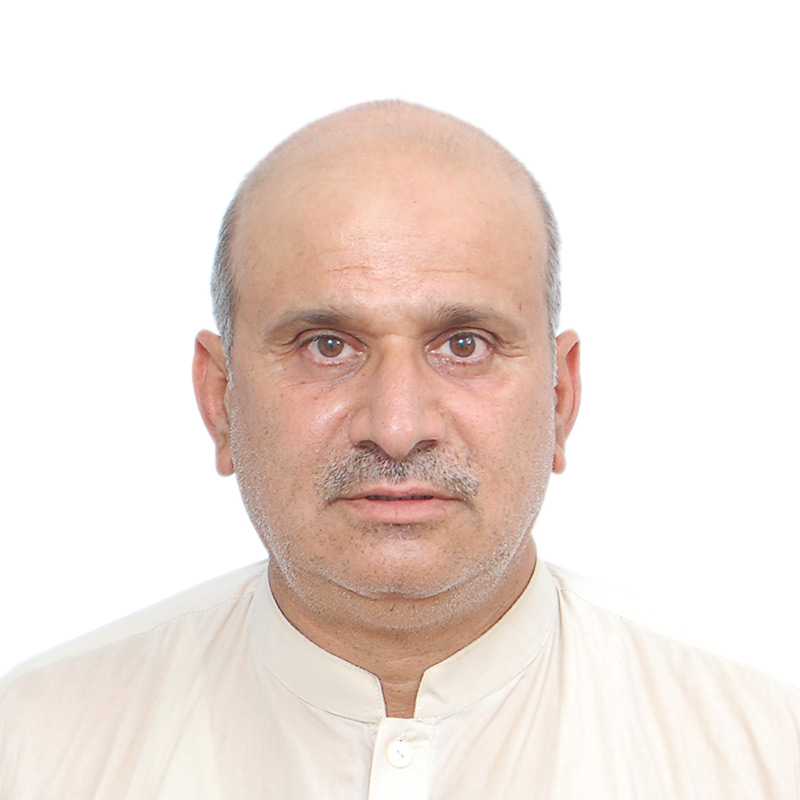 Khalid Waseem is a producer and journalist based in Islamabad, Pakistan. Over the last 20 years, he has worked extensively across his country, making films on a range of topics including travel and culture, the partition of India, the Taliban, drug rehabilitation, persecution of minorities, honour killings, 9/11 and the aftermath, racism in sports, snow leopards, adoptions, ancient civilizations, to name a few. His work has been shown on leading broadcasters, including the BBC, PBS, NETFLIX, CBC, Channel News Asia, Discovery +, Channel 4, and Aljazeera. Since the fall of Kabul in August 2021, he has been helping Afghani endangered journalists and members of vulnerable communities.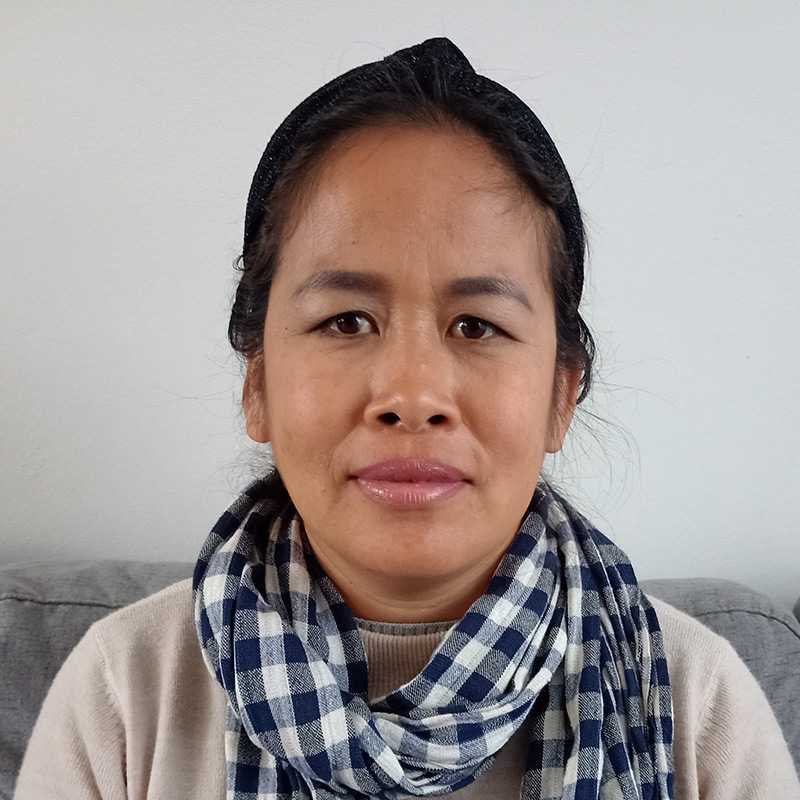 Sineat Yon is from Kampong Cham province in Cambodia, and is a freelance journalist, fixer, and translator based out of the Netherlands. As a former staff reporter at the Phnom Penh Post, she covered labor rights, human trafficking and slavery, environment, and politics. Her independent work has appeared in many local and international media organizations including the South China Morning Post, Aljazeera, Voice of Democracy, BBC, The Telegraph, China Dialogue, China Labour Battle, and a Global Reporting Centre podcast. She is also a mentor for local and international journalist student groups. Before becoming a fixer / journalist she worked in a shoe factory, in the hotel sector, and with Labor Rights NGOs.
Organizers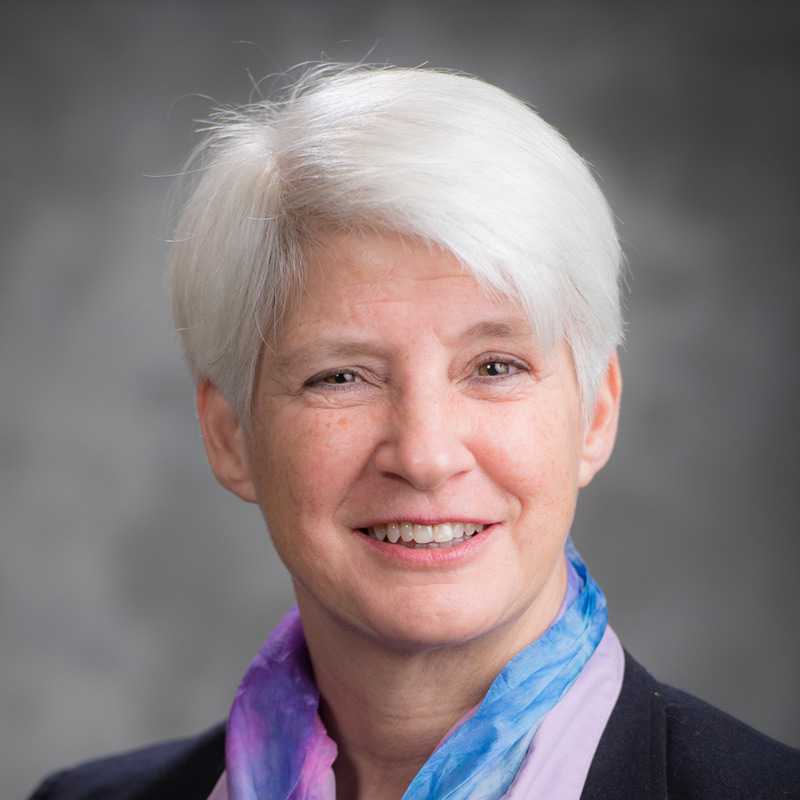 Christine Brandt is the managing director of the Global Reporting Centre. She brings three decades of experience on dozens of television productions across a number of genres, including documentaries, current affairs, docudramas, reality series and independent features for Canadian and US broadcasters. Several productions have been award-winning ones. Through the varied roles of producer, writer, director, production manager, and post-production supervisor on a broad span of programs, she has a comprehensive range of creative, financial and business affairs skills.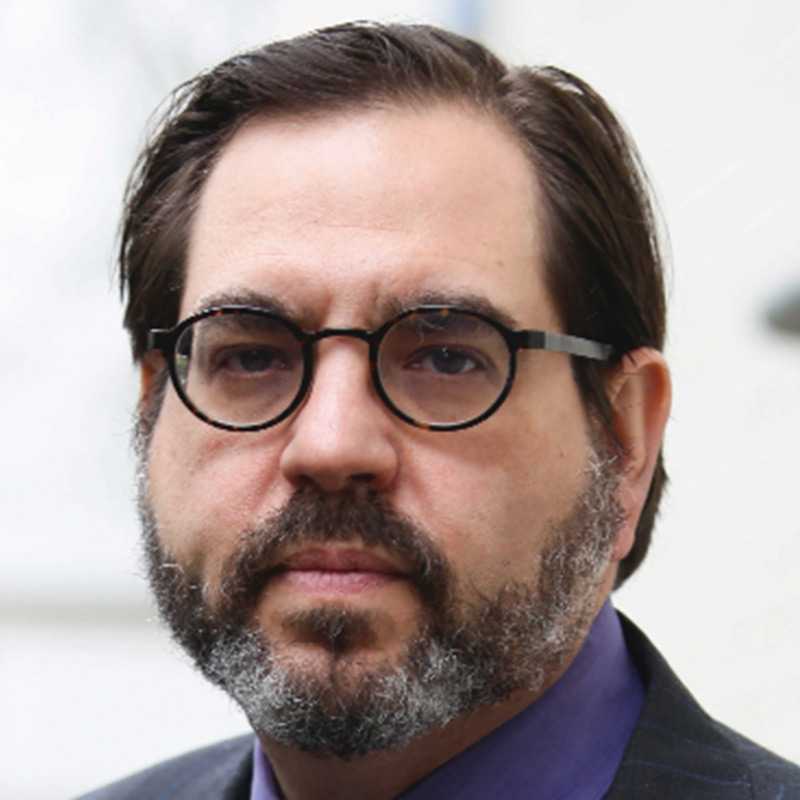 Peter Klein is the Executive Director and Founder of the Global Reporting Centre. He was a longtime producer with CBS News 60 Minutes, and has produced projects for many of the major American news programs, including Frontline, Nightline, 20/20 and 48 Hours. He has written for The New York Times, The Christian Science Monitor and other newspapers. Peter also served as Director of the UBC Graduate School of Journalism and currently is on the faculty as a full professor. In addition to his work as a journalism educator, Peter has won three Emmy awards, as well as top honors from most of the major journalism organizations.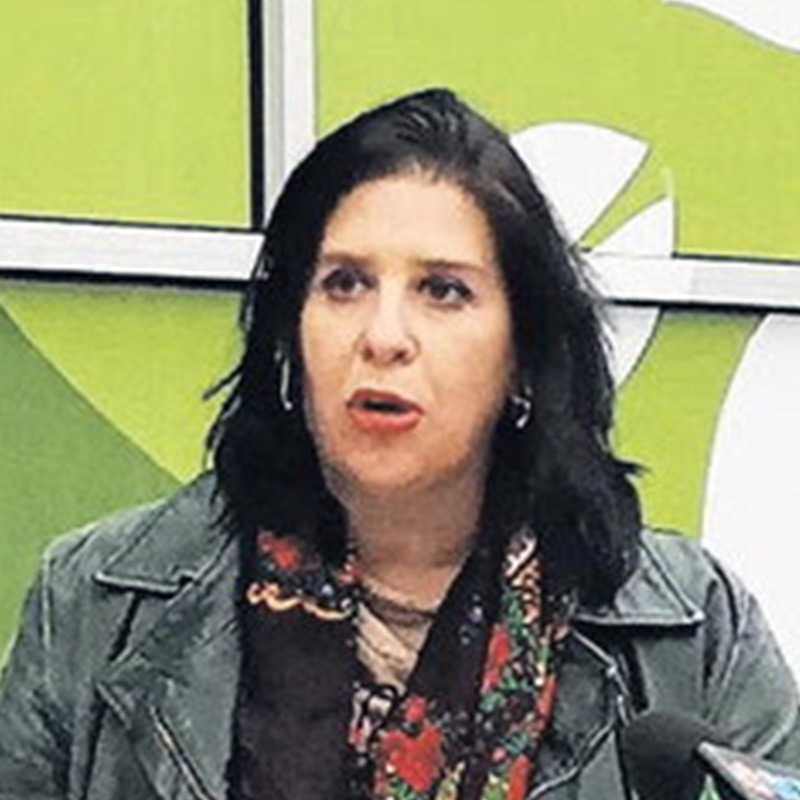 Shayna Plaut, PhD, is the Director of the Centre for Social Science Research and Policy at the University of Manitoba. Her work is at the nexus of academia, journalism, activism and motherhood. Specifically, she is interested in how people represent themselves in their own media, with a particular interest in peoples who do not fit neatly within the traditional notions of the nation-state. Shayna has researched and engaged with Romani media, migrant media and Indigenous media in Canada, the US and Europe for nearly 20 years. Since 2014, Shayna has served as the Research Manager for Strangers at Home and "Fixing Fixers" both projects of the Global Reporting Centre. As a Fulbright and Vanier scholar, she has lived and worked in Hungary and the Balkans. Shayna lives and work in Winnipeg (Treaty 1) Canada with her two children, partner, and cat.